Balloon Sinuplasty
The revolutionary balloon sinuplasty procedure is now available at Dr. Kevin Sadati's Newport Beach office. This alternative to sinus surgery is a great option for patients who are suffering from chronic sinusitis. The balloon sinuplasty procedure is designed for Orange County patients who want relief from their sinusitis symptoms but do not want to undergo a major surgical operation, such as sinus surgery. This minimally-invasive procedure is highly-effective, and there is virtually no recovery after it is complete.
What is balloon sinuplasty?
The balloon sinuplasty is a minimally-invasive procedure designed to eliminate the sinusitis infection and provide patients with instant physical relief of their symptoms. This procedure is an alternative to traditional sinus surgery procedures and has proven itself to be highly effective.
What are the Benefits of balloon sinuplasty?
The biggest benefit of the balloon sinuplasty procedure is that it eliminates the sinusitis infection and provides patients with the long-term relief that they have been seeking. In addition to that, it's a minimally-invasive procedure that does not require a surgery to be performed. The recovery is virtually non-existent as most patients are back to their normal daily routines within 24 hours. This procedure has proven to be both safe and effective. Given the fact that it is performed in the office, many people are finding that the balloon sinuplasty is also a more cost effective option. While sinus surgery can be very expensive, there are minimized costs associated with this state-of-the-art procedure.
How is this Procedure Performed?
Many patients are eligible to have the balloon sinuplasty procedure performed in the office, rather than having to go under general anesthesia at a hospital or surgical center. During the procedure, Dr. Kevin Sadati uses a catheter with a balloon attached to it. He inserts the catheter into the nose, toward the sinus cavities. At that point, the balloon is inflated which helps eliminate the blockage in the sinus area that is causing the infection. This is a quick and effective procedure, and once it is complete many patients note that they experience immediate relief. This is becoming an increasingly popular treatment option for chronic sinusitis.
Patients who are suffering from chronic sinusitis may experience a variety of different symptoms. Common symptoms associated with this infection include persistent nasal congestion, facial pain, swelling in the face, pressure in the sinus area, fevers, headaches and sore throat, to name a few. If you or someone you love is suffering from chronic sinusitis, it's time to recognize that you have options outside of traditional medications that simply alleviate symptoms and antibiotics that might not work. To find out more information about the balloon sinuplasty procedure, set up a consultation appointment with Dr. Kevin Sadati today.
Dr. Kevin Sadati's plastic surgery procedure averages compared to American Society for Aesthetic Plastic Surgery's nationwide average per year.
Surgical
Procedures

Number of procedures performed by the average Board Certified Plastic Surgeon and Otolaryngologist per year.

Dr. Kevin Sadati's average number of procedures performed per year.

Facelift

7.0

220

Neck Lift

2.0

165

8.1

52

9.2

102
Dr. Kevin Sadati is a board-certified facial plastic surgeon with more than15 years of experience and over 5000 facelifts performed using his well-known technique. He has been loved by his patients and praised by his peers for his natural-looking results. He has been voted the Best Facial Cosmetic Surgeon in Orange County 6 years in a row. He has published several peer-reviewed articles and is a regular lecturer at the national plastic surgery meetings. His expertise is mentioned in major national beauty magazines and appeared on TV. As a master of facelift and rhinoplasty and an avid sculptor and painter, he can provide gorgeous yet natural-looking results without the tell-tale signs of surgery. Dr. Sadati can help you achieve your highest level of confidence at his luxurious facility.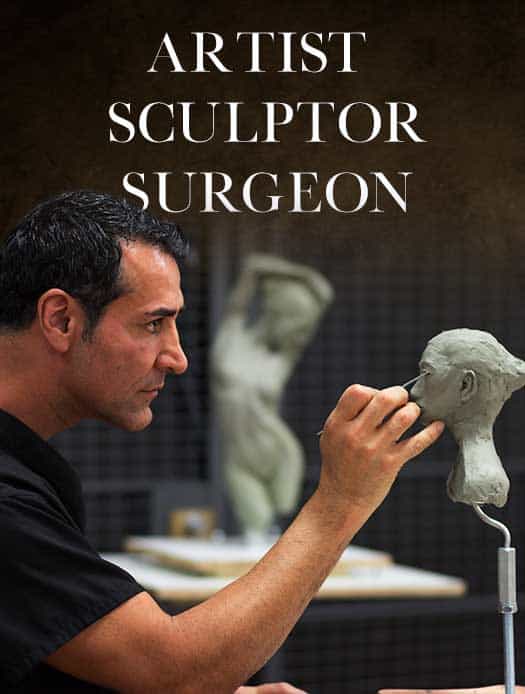 Dr. Kevin Sadati is a top facial plastic surgeon in the Newport Beach and Orange County area with over 15 years of facial and reconstructive surgery experience. He is particularly known for creating natural, subtle results for his patients who don't appear that they've had work done. This can be credited to his extensive experience, as well as his surgical finesse and natural artistic talent. Along with years of studying and training, Dr. Sadati has experience as a painter and sculptor, which embodies his artistic eye for, and appreciation of, aesthetic harmony. He believes that this is key to creating beautiful, natural-looking results in cosmetic surgery. Dr. Sadati has been voted by his patients: "The Best Cosmetic Surgeon" in OC register 5 years in a row, "Top Plastic Surgeon in Orange County" in Locale magazine and received "Best Overall Facial Rejuvenation" award at the National Aesthetic Show by his peers. He also appeared in "The Doctors" show on NBC.
SCHEDULE A
CONSULTATION
Call (949) 706-7776 or fill out our online form to schedule your consultation with us. Conveniently located near Fashion Island, the airport and the beach. Please visit us while you are out in the beautiful area of Newport Beach.