Turbinate Surgery
The turbinates are normal nasal structures that function like a natural air conditioner of the nose. By humidifying and warming the air, they prevent dust, pollution and cold air to reach the lungs.
Similar to how a radiator warms the air by passing hot water through its pipes, the turbinates work by having many blood vessels filled with warm blood.
These blood vessels or turbinate mucosa can swell, causing enlargement of the turbinates leading to nasal congestion. Enlarged turbinates or turbinate hypertrophy can result from chronic allergy rhinitis, sinus infections, or upper respiratory infections.
Orange County Turbinate surgery or turbinate reducing is indicated once all medical treatments have failed. This can be done either by removing a portion of the turbinates, or shrinking them with electro-cautery. Turbinate reduction can be done by itself in the office under local anesthesia. However it is usually done in the operating room in Newport Beach with other procedures like septoplasty or sinus surgery.
Dr. Kevin Sadati is a board-certified facial plastic surgeon with more than15 years of experience and over 5000 facelifts performed using his well-known technique. He has been loved by his patients and praised by his peers for his natural-looking results. He has been voted the Best Facial Cosmetic Surgeon in Orange County 6 years in a row. He has published several peer-reviewed articles and is a regular lecturer at the national plastic surgery meetings. His expertise is mentioned in major national beauty magazines and appeared on TV. As a master of facelift and rhinoplasty and an avid sculptor and painter, he can provide gorgeous yet natural-looking results without the tell-tale signs of surgery. Dr. Sadati can help you achieve your highest level of confidence at his luxurious facility.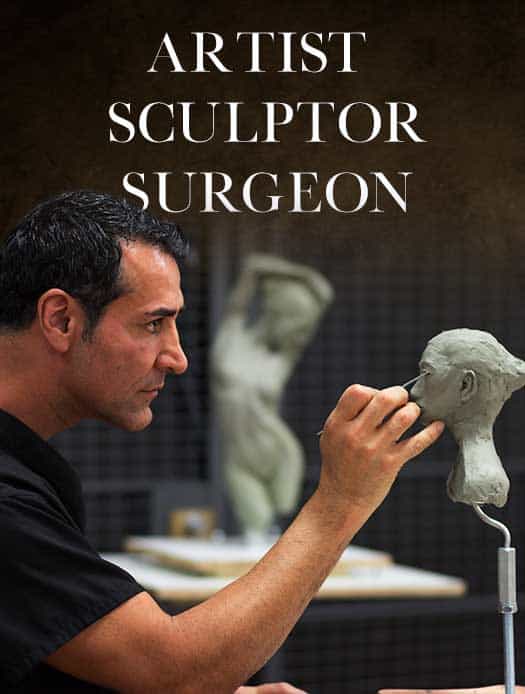 Dr. Kevin Sadati is a top facial plastic surgeon in the Newport Beach and Orange County area with over 15 years of facial and reconstructive surgery experience. He is particularly known for creating natural, subtle results for his patients who don't appear that they've had work done. This can be credited to his extensive experience, as well as his surgical finesse and natural artistic talent. Along with years of studying and training, Dr. Sadati has experience as a painter and sculptor, which embodies his artistic eye for, and appreciation of, aesthetic harmony. He believes that this is key to creating beautiful, natural-looking results in cosmetic surgery. Dr. Sadati has been voted by his patients: "The Best Cosmetic Surgeon" in OC register 5 years in a row, "Top Plastic Surgeon in Orange County" in Locale magazine and received "Best Overall Facial Rejuvenation" award at the National Aesthetic Show by his peers. He also appeared in "The Doctors" show on NBC.
SCHEDULE A
CONSULTATION
Call (949) 706-7776 or fill out our online form to schedule your consultation with us. Conveniently located near Fashion Island, the airport and the beach. Please visit us while you are out in the beautiful area of Newport Beach.