Rhinoplasty Recovery
A nose job presents a major trauma to your facial tissue. While the end results will be a more beautiful nose and a happier you; patience is key to a full recovery.
Following your procedure, you will be expected to follow several post-op instructions. Upon returning home, it is vital that you regularly take the prescribed medication which may include antibiotics, steroids, and pain management.
While it safe to resume light daily activities, strenuous activity should be avoided for a week to ten days. Patients are also advised to remain in bed with the head elevated for the first 24 hours. During recovery, you will probably experience a dull pain and discomfort around the nose and head; all which can be managed with prescribed medication.
Following the procedure in Newport Beach, moderate amounts of bruising and swelling are to be expected and managed with cold compresses. Slight bleeding and spotting from the nose is normal and no cause for alarm. Of course, contact you doctor if the bleeding persists or becomes worse. As much as you may need to, do not blow your nose in the weeks following the procedure.Some other post-operative instructions that are important to follow are: not bending over with the head below the heart or lifting anything heavier than 10 pounds. A splint placed over the nose to protect it can be safely removed after seven days.
There are two external sutures that are dissolvable and need not to be removed. If there are internal splints after septoplasty, they will be removed after four days and bruising around the eyes usually subsides by tenth day. Usual swelling and bruising associated with rhinoplasty will subside after about 10 days. Any remaining swelling will completely subside in three months time.
Orange county Patients with light duty activity such as working in an office can return to work about a week after the nose job. Of course, not following the post-op instructions will prolong the recovery. Light sport and exercise activities like running are recommended after three weeks. Patients should avoid any contact sport that might injure the nose for about two months. Contact lenses can be worn without restrictions.However, patients who wear eyeglasses must tape them to their forehead to avoid indentations in the soft tissue. Airline travel is safe after a few weeks, as many of Dr. Sadatis patients travel from other states to his exclusive Orange County facility.
Dr. Kevin Sadati is a board-certified facial plastic surgeon with more than15 years of experience and over 5000 facelifts performed using his well-known technique. He has been loved by his patients and praised by his peers for his natural-looking results. He has been voted the Best Facial Cosmetic Surgeon in Orange County 6 years in a row. He has published several peer-reviewed articles and is a regular lecturer at the national plastic surgery meetings. His expertise is mentioned in major national beauty magazines and appeared on TV. As a master of facelift and rhinoplasty and an avid sculptor and painter, he can provide gorgeous yet natural-looking results without the tell-tale signs of surgery. Dr. Sadati can help you achieve your highest level of confidence at his luxurious facility.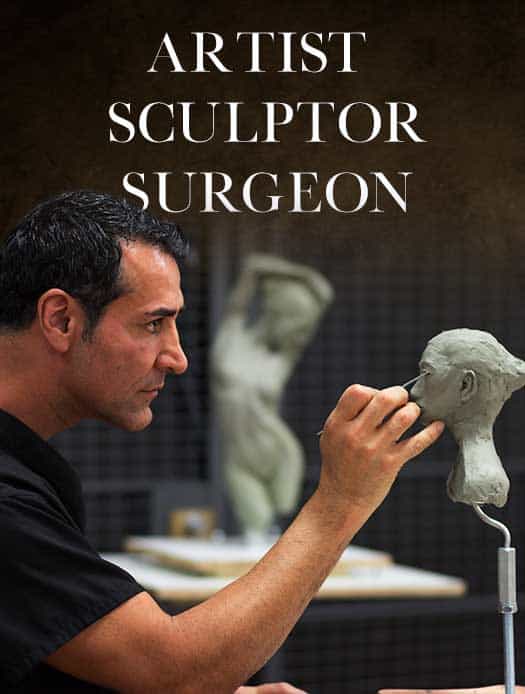 Dr. Kevin Sadati is a top facial plastic surgeon in the Newport Beach and Orange County area with over 15 years of facial and reconstructive surgery experience. He is particularly known for creating natural, subtle results for his patients who don't appear that they've had work done. This can be credited to his extensive experience, as well as his surgical finesse and natural artistic talent. Along with years of studying and training, Dr. Sadati has experience as a painter and sculptor, which embodies his artistic eye for, and appreciation of, aesthetic harmony. He believes that this is key to creating beautiful, natural-looking results in cosmetic surgery. Dr. Sadati has been voted by his patients: "The Best Cosmetic Surgeon" in OC register 5 years in a row, "Top Plastic Surgeon in Orange County" in Locale magazine and received "Best Overall Facial Rejuvenation" award at the National Aesthetic Show by his peers. He also appeared in "The Doctors" show on NBC.
SCHEDULE A
CONSULTATION
Call (949) 706-7776 or fill out our online form to schedule your consultation with us. Conveniently located near Fashion Island, the airport and the beach. Please visit us while you are out in the beautiful area of Newport Beach.