PRP Hair Restoration Orange County
Both men and women can experience hair thinning and loss with age. In the past, invasive hair restoration was the only option. But now, PRP therapy can offer effective results without the large incisions or discomfort. You can grow thicker, fuller hair without the need for surgery.
What is PRP Hair Restoration?
PRP (platelet-rich plasma) hair restoration uses blood plasma to increase natural hair growth. Plasma is full of growth factors that can nourish the hair and stimulate growth when placed in the hair follicles. PRP hair restoration involves small injections, allowing patients to receive hair restoration without surgery, unlike other methods like FUE or the strip method which requires incisions.
The Basics
PRP (platelet-rich plasma) comes from the patient's own blood
PRP requires minimal invasion and no surgery
Your own natural hair growth is stimulated
There is no downtime or scarring
Several spaced-out treatment sessions will be required for the best results
Why Choose PRP Hair Restoration?
Patients choose PRP hair restoration when they begin to experience hair thinning, hair loss, and balding. This could be due to age or genetic factors. Many patients do not like the idea of surgical hair restoration techniques, as this requires incisions, stitches, and downtime. These patients can benefit from PRP hair restoration, using their own enriched blood plasma to enhance their hair growth. This offers a more natural solution to achieving thicker, fuller hair that lasts.
Your Customized Hair Restoration Treatment
To begin treatment, blood will be drawn from your arm and will then be processed in a centrifuge, ensuring that only pure plasma is left. The plasma is then enriched and prepared for placement. Your scalp will be numbed with an anesthetic to ensure a comfortable placement process. The PRP will then be placed in the area where thinning or balding has occurred. This will involve several carefully placed injections in the scalp.
Post-Treatment Recovery and Results
There is no required downtime after treatment with PRP hair restoration, however, you should avoid the use of harsh chemicals or hair coloring products for the first three days. You can expect some mild redness and swelling at the injection sites, lasting several hours after treatment.
Because your hair growth is natural, it will take time to see the results of your treatment. Most patients begin seeing new hair growth after about 6-12 months. For the best results, it is recommended that you undergo a series of 3-6 treatments with yearly maintenance PRP sessions, giving your scalp the growth factors it needs to continue to grow full, healthy hair.
Your Consultation at The Aesthetic Lounge
PRP hair restoration can be a great solution for fuller hair without surgery. To learn more and to find out if the treatment is right for you, contact our office today and schedule your consultation with one of our aesthetic advisors.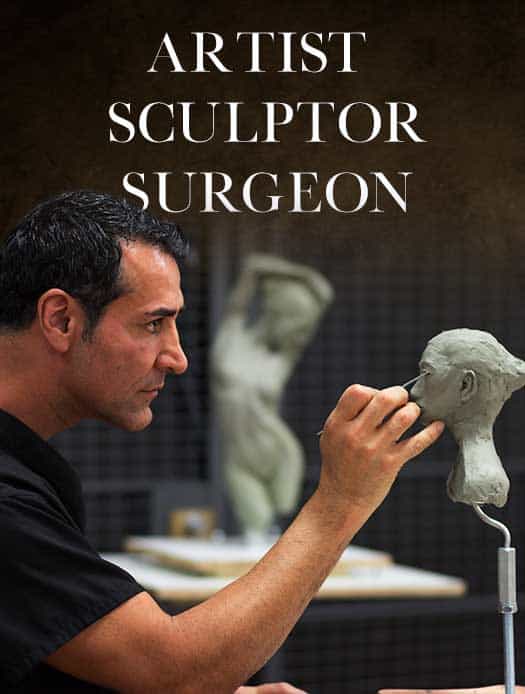 Dr. Kevin Sadati is a top facial plastic surgeon in the Newport Beach and Orange County area with over 15 years of facial and reconstructive surgery experience. He is particularly known for creating natural, subtle results for his patients who don't appear that they've had work done. This can be credited to his extensive experience, as well as his surgical finesse and natural artistic talent. Along with years of studying and training, Dr. Sadati has experience as a painter and sculptor, which embodies his artistic eye for, and appreciation of, aesthetic harmony. He believes that this is key to creating beautiful, natural-looking results in cosmetic surgery. Dr. Sadati has been voted by his patients: "The Best Cosmetic Surgeon" in OC register 4 years in a row, "Top Plastic Surgeon in Orange County" in Locale magazine and received "Best Overall Facial Rejuvenation" award at the National Aesthetic Show by his peers. He also appeared in "The Doctors" show on NBC.
MEET WITH
DR. SADATI
Call (949) 706-7776 or fill out our online form to schedule your complimentary consultation with Dr. Sadati. Conveniently located near Fashion Island, the airport and the beach. Please visit us while you are out in the beautiful area of Newport Beach.
359 San Miguel Drive, Suite 200, Newport Beach, CA 92660 Phone:(949) 239-7274