Thank You!
Thank you so much for your inquiry! Someone from our office will be in contact with you shortly.
At Gallery of Cosmetic Surgery & Aesthetic Lounge in Newport Beach, CA, we pride ourselves on providing the best possible treatment for every patient. Our team will work with to clearly understand your desires to ensure your total satisfaction by creating an individualized treatment plan tailored to you and your specific cosmetic surgery wants and needs.
In the meantime, don't hesitate to contact our office with any additional questions. We look forward to meeting you!
Gallery of Cosmetic Surgery Policies
Patients who schedule appointments will be asked to place a Credit Card on file.
To provide better service to all of our patients, reduce wait time between your treatments, and allow everyone better access to appointments with our providers, we require a full 24-hour notice if you need to cancel or reschedule your appointment. If you do not provide us with a 24-hour notice for cancellation there will be a $75 cancellation fee. If you purchased a treatment package, it may result in a loss of that session. Please note that we send an email reminder for all appointments 48 hours in advance and call each patient 24 hours in advance to provide ample opportunity to cancel or reschedule, if necessary, without the risk of incurring a cancellation fee.
dr. kevin
Sadati
Dr. Kevin Sadati is a plastic surgeon specializing in facial and nasal cosmetic and reconstructive surgery. He is board certified by the American Osteopathic Boards of Otolaryngology-Head and Neck Surgery (AOBOO-HNS) and is a Diplomate of the American Board of Cosmetic Surgery (ABCS), and a member of the prestigious American Academy of Facial Plastic & Reconstructive Surgery (AAFRS).
Dr. Sadati is a highly specialized facial cosmetic surgeon with exceptional surgical skills. As a trained sculptor and painter, he combines his surgical understanding of human anatomy with his artistic eye to create harmonious, natural-looking results for each patient. He and his surgical team provide the highest standards in patient care from the initial consultation to the conclusion of their care. Dr. Sadati is known for his exceptional facelift, rhinoplasty and eyelid surgery results, having published several studies and articles in the field of cosmetic and reconstructive surgery. He has been appeared in several national media and voted " Best Cosmetic Surgeon" six years in a row by OC register.

Dr. Whitney
Florin
Dr. Whitney Florin is a board-certified maxillofacial surgeon and Diplomate of the American Board of Cosmetic Surgery and the American Board of Facial Cosmetic Surgery.
Her practice is dedicated to cosmetic surgery and non-surgical aesthetic procedures. Dr. Florin's exceptional education, surgical experience, and commitment to providing outstanding patient care set her apart. Dr. Florin is a third-generation physician who feels that it is an absolute honor to be a physician and surgeon. She will provide you with exceptional surgical results in a caring and comfortable environment.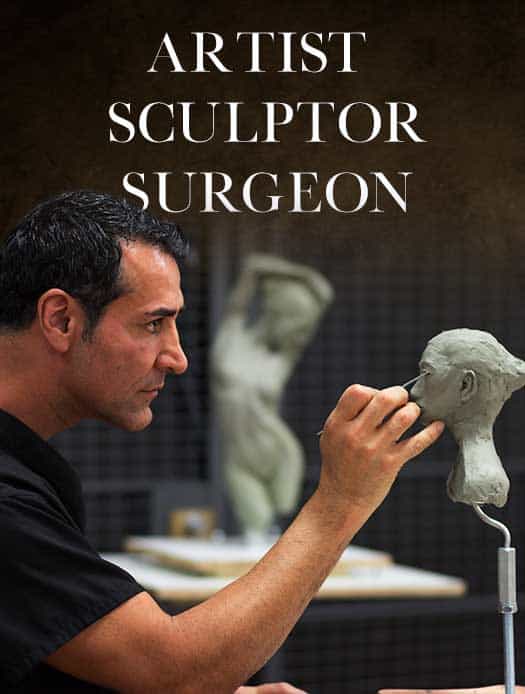 Dr. Kevin Sadati is a top facial plastic surgeon in the Newport Beach and Orange County area with over 15 years of facial and reconstructive surgery experience. He is particularly known for creating natural, subtle results for his patients who don't appear that they've had work done. This can be credited to his extensive experience, as well as his surgical finesse and natural artistic talent. Along with years of studying and training, Dr. Sadati has experience as a painter and sculptor, which embodies his artistic eye for, and appreciation of, aesthetic harmony. He believes that this is key to creating beautiful, natural-looking results in cosmetic surgery. Dr. Sadati has been voted by his patients: "The Best Cosmetic Surgeon" in OC register 5 years in a row, "Top Plastic Surgeon in Orange County" in Locale magazine and received "Best Overall Facial Rejuvenation" award at the National Aesthetic Show by his peers. He also appeared in "The Doctors" show on NBC.
SCHEDULE A
CONSULTATION
Call (949) 706-7776 or fill out our online form to schedule your consultation with us. Conveniently located near Fashion Island, the airport and the beach. Please visit us while you are out in the beautiful area of Newport Beach.