Facelift in California
What is a Facelift?
A facelift is a comprehensive approach to addressing facial wrinkles and sagging skin caused by aging. This facial enhancement surgery can range from minimally invasive to more extensive surgery.
Who is a Candidate?
Individuals who have sagging skin on their midface or jawline, nasolabial folds, marionette lines, lost facial volume, a double chin, or creasing and sagging on the neck can often benefit from a facelift. Ideal candidates will be in good general health and have realistic expectations. A consultation with Dr. Sadati can help to determine if this procedure is right for you.
The Procedure
The facelift procedure can be done using a number of incision patterns. Depending on the degree of change that you would like to see, your facelift choices include a traditional facelift, or limited incision facelift.
The traditional facelift incision often begins in the hairline at the temples, and ends in the lower scalp. Fat is sculpted or redistributed from the face, jowls, and neck, and underlying tissues are repositioned. Skin is redraped and excess skin is trimmed away.
An alternative option, the limited incision facelift, which uses shorter incisions at the temples that continue around the ear and. These facelifts are usually reserved for patients with less lax skin, as the results are not as dramatic as a traditional facelift.
Dr. Kevin Sadati developed a breakthrough facial muscle tightening technique called the Double C Plication. His Double C Plication technique applies a uniform tension on the facial muscles to create a smooth and natural look. This technique provides a durable, natural-looking lift with a relatively easy and quick recovery. Most importantly, this procedure is done under local anesthesia and oral sedation.
Recovery
Recovery from a facelift is relatively quick, and the first day or discomfort is controlled with medication. Any swelling usually resides during the first week. Swelling can be minimized by keeping the head elevated when sleeping. It is recommended that patients avoid direct sunlight and wear sunscreen when spending time outdoors. Results are immediate; however, final results can often be seen after swelling resides.
About Orange County, CA
Orange County is located in Southern California. It is home to Anaheims Disneyland Resort, which includes a large complex of rides, restaurants and shops. Nearby is the Knotts Berry Farm, which is also a large theme park. Cities that have surf beaches include Huntington Beach, Newport Beach, and Laguna Beach. Orange County is the home of exciting professional sports, a wide range of tourist attractions and quality venues for visual and performing arts. Orange County boasts a thriving business economy and a well-educated workforce.
Directions to Gallery of Cosmetic Surgery from Orange County, CA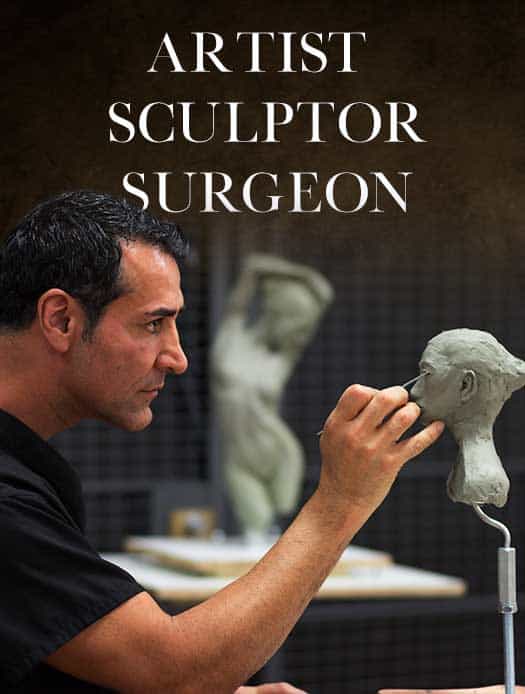 Dr. Kevin Sadati is a top facial plastic surgeon in the Newport Beach and Orange County area with over 15 years of facial and reconstructive surgery experience. He is particularly known for creating natural, subtle results for his patients who don't appear that they've had work done. This can be credited to his extensive experience, as well as his surgical finesse and natural artistic talent. Along with years of studying and training, Dr. Sadati has experience as a painter and sculptor, which embodies his artistic eye for, and appreciation of, aesthetic harmony. He believes that this is key to creating beautiful, natural-looking results in cosmetic surgery. Dr. Sadati has been voted by his patients: "The Best Cosmetic Surgeon" in OC register 5 years in a row, "Top Plastic Surgeon in Orange County" in Locale magazine and received "Best Overall Facial Rejuvenation" award at the National Aesthetic Show by his peers. He also appeared in "The Doctors" show on NBC.
SCHEDULE A
CONSULTATION
Call (949) 706-7776 or fill out our online form to schedule your complimentary consultation with us. Conveniently located near Fashion Island, the airport and the beach. Please visit us while you are out in the beautiful area of Newport Beach.
359 San Miguel Drive, Suite 200, Newport Beach, CA 92660 Phone:(949) 706-7776