Facelift for Men in California
What is a Male Facelift?
A facelift is a surgical facial enhancement procedure performed in Orange County to address signs of aging such as wrinkles and sagging skin. A facelift for men targets the unique concerns and goals of men, delivering rejuvenating results that still appear natural and masculine. This includes creating a more defined jawline and improving the appearance of a double chin, creating a significantly younger appearance.
Who is a Candidate for Male Facelift?
Candidates for the male facelift are men in the Orange County area who want to improve signs of aging in the face such as deep lines and wrinkles and sagging skin. Men who are interested in a facelift in Orange County must be in good health in order to undergo a surgical procedure and recover properly. Candidates should have realistic expectations for their results and maintain a positive outlook throughout the process.
The Facelift Procedure for Men
The male facelift is an outpatient procedure performed in orange County under anesthesia or sedation. Incisions are made within the hairline and the natural contours of the face where they can be easily concealed. The facial tissue is then lifted and tightened to create a smooth appearance. Excess skin is removed, and the incisions are closed with sutures.
Recovery and Results
After the male facelift procedure in Orange County, patients are sent home to recover. Patients should expect to take at least a week off work and follow all post-op care instructions carefully. Some swelling, bruising, and discomfort can be expected during this time. prescription medication can be provided, but most patients only require over-the-counter pain reliever. Patients should refrain from exercise for about four weeks after their procedure.
Once swelling has diminished and the healing process is complete, patients can enjoy the results of their facelift procedure in Orange County. Men can experience a more defined jawline and improved lines and wrinkles to make them look many years younger. The results of a male facelift are permanent, however, your face will still age naturally with time.
Your Consultation in Orange County
The first step to receiving a male facelift procedure is to schedule a consultation in the Orange County area. A skilled, board certified plastic surgeon like Dr. Sadati can ensure you receive the safest, most effective results from your procedure. Men in Orange County can schedule a consultation with Orange County plastic surgeon Dr. Sadati to begin forming a plan for treatment.
Directions to Gallery of Cosmetic Surgery from Orange County, CA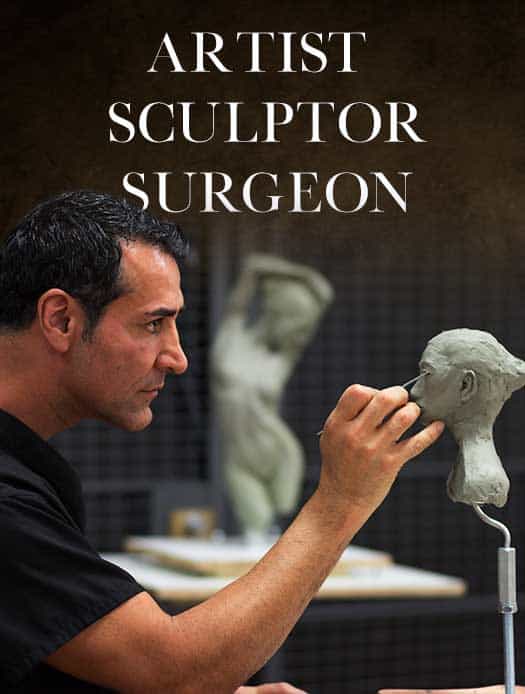 Dr. Kevin Sadati is a top facial plastic surgeon in the Newport Beach and Orange County area with over 15 years of facial and reconstructive surgery experience. He is particularly known for creating natural, subtle results for his patients who don't appear that they've had work done. This can be credited to his extensive experience, as well as his surgical finesse and natural artistic talent. Along with years of studying and training, Dr. Sadati has experience as a painter and sculptor, which embodies his artistic eye for, and appreciation of, aesthetic harmony. He believes that this is key to creating beautiful, natural-looking results in cosmetic surgery. Dr. Sadati has been voted by his patients: "The Best Cosmetic Surgeon" in OC register 5 years in a row, "Top Plastic Surgeon in Orange County" in Locale magazine and received "Best Overall Facial Rejuvenation" award at the National Aesthetic Show by his peers. He also appeared in "The Doctors" show on NBC.
SCHEDULE A
CONSULTATION
Call (949) 706-7776 or fill out our online form to schedule your complimentary consultation with us. Conveniently located near Fashion Island, the airport and the beach. Please visit us while you are out in the beautiful area of Newport Beach.
359 San Miguel Drive, Suite 200, Newport Beach, CA 92660 Phone:(949) 706-7776