Open Rhinoplasty Newport Beach CA
When a patient requires a rhinoplasty surgery, which is commonly referred to as a nose job, there are several different approaches that a surgeon may use. Expert surgeons, such as Dr. Kevin Sadati, often prefer to use the open rhinoplasty approach to completing the procedure.
This approach requires dismantling the structure of the nose, and subsequently reassembling the nose so that it functions better and is more aesthetically pleasing to the eye. There are several things about this type of procedure that Newport Beach patients should be aware of before deciding to have it done.
There are several advantages to this type of rhinoplasty procedure. For starters, it gives the surgeon the best vantage point of the nose and nasal structure.
The cartilage and bones in the nose are restructured, reduced or repositioned according to the needs of the patient, and in order to do this, the best surgeons need to have the best perspective on the nose. This approach requires the surgeon to use cartilage from the septum or other areas in order to graft the new shape of the nose. This ensures long-term results for the patient.
One of the biggest disadvantages to this procedure is the fact that it can take longer than a traditional rhinoplasty procedure. The average length of an open procedure is about two hours long, and it takes that long mostly because of the time required to place the cartilage grafts. Depending on the complexity of the surgery, it can take up to three hours long. Surgeons also have to be aware of the fact that unwanted scar tissue could form due to this approach, so efforts must be made to minimize that scarring. To find out more information about rhinoplasty procedures, set up a free consultation with Dr. Sadati today.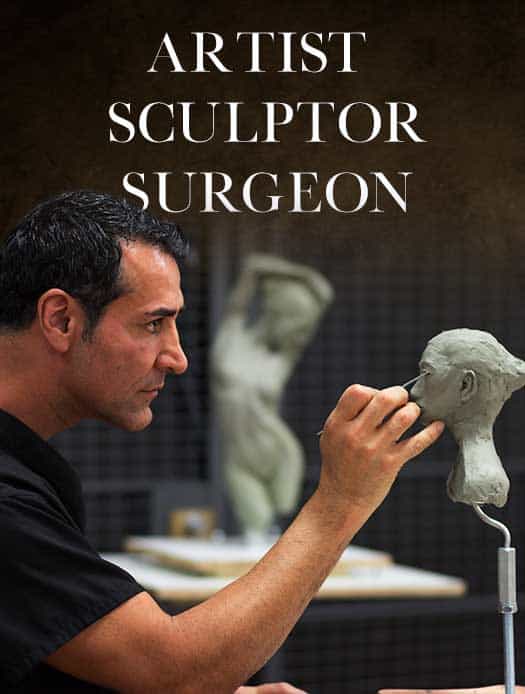 Dr. Kevin Sadati is a top facial plastic surgeon in the Newport Beach and Orange County area with over 15 years of facial and reconstructive surgery experience. He is particularly known for creating natural, subtle results for his patients who don't appear that they've had work done. This can be credited to his extensive experience, as well as his surgical finesse and natural artistic talent. Along with years of studying and training, Dr. Sadati has experience as a painter and sculptor, which embodies his artistic eye for, and appreciation of, aesthetic harmony. He believes that this is key to creating beautiful, natural-looking results in cosmetic surgery. Dr. Sadati has been voted by his patients: "The Best Cosmetic Surgeon" in OC register 4 years in a row, "Top Plastic Surgeon in Orange County" in Locale magazine and received "Best Overall Facial Rejuvenation" award at the National Aesthetic Show by his peers. He also appeared in "The Doctors" show on NBC.
359 San Miguel Drive, Suite 200, Newport Beach, CA 92660 Phone:(949) 239-7274