Rhinoplasty Recovery Long Beach CA
Sometimes, it can be frustrating for patients  not to see immediate results following their rhinoplasty procedure, but in this case, patience and rest are often well worth it as the rhinoplasty recovery process is essential to the overall success of the surgery. Dr. Kevin Sadati works with Long Beach patients to ensure that they have medications to make them comfortable and reasonable restrictions to help ensure they get results that they love that will also last a long time.
Immediately following the surgery, there is significant swelling and bruising on the person's face. This can be traumatic for a patient to see, but it is important for the patient to realize that the face has undergone a major change and transition in a short period of time.
Within 7-10 days, most of the bruising and swelling will subside and within three months it will be completely back to normal. To help patients manage their pain, Dr. Sadati prescribes a series of steroids, pain medications and antibiotics. Cold compresses can be used to help minimize and reduce the swelling on the face. Patients also need to know that a splint is placed on the nose and is removed a week after the surgery is complete.
The first 24 hours can be difficult for patients, and they are required to stay in bed during this time.
Slowly, patients can resume light activities around their house, but it is important that patients rest for at least a week. The average person returns to work a week after the surgery, but there are still restrictions that they must follow. For instance, exercise should be avoided for several weeks as should heavy lifting. Patients need to be extra careful and avoid activities where they could injure their nose, and all contact sports should be avoided for several months.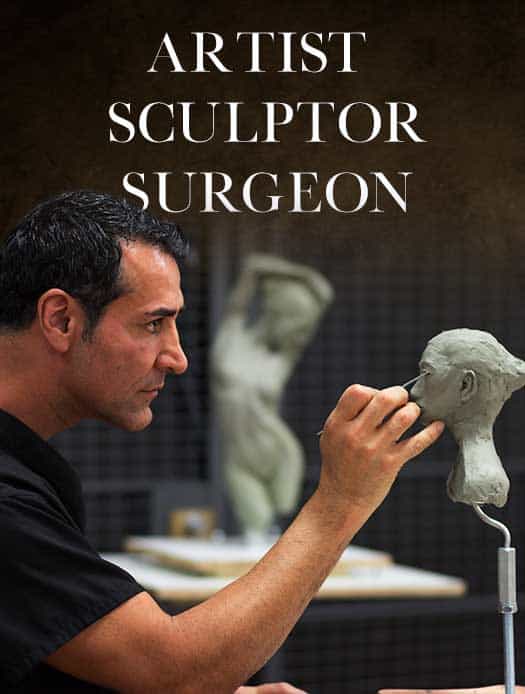 Dr. Kevin Sadati is a top facial plastic surgeon in the Newport Beach and Orange County area with over 15 years of facial and reconstructive surgery experience. He is particularly known for creating natural, subtle results for his patients who don't appear that they've had work done. This can be credited to his extensive experience, as well as his surgical finesse and natural artistic talent. Along with years of studying and training, Dr. Sadati has experience as a painter and sculptor, which embodies his artistic eye for, and appreciation of, aesthetic harmony. He believes that this is key to creating beautiful, natural-looking results in cosmetic surgery. Dr. Sadati has been voted by his patients: "The Best Cosmetic Surgeon" in OC register 4 years in a row, "Top Plastic Surgeon in Orange County" in Locale magazine and received "Best Overall Facial Rejuvenation" award at the National Aesthetic Show by his peers. He also appeared in "The Doctors" show on NBC.
359 San Miguel Drive, Suite 200, Newport Beach, CA 92660 Phone:(949) 239-7274