Open Rhinoplasty Long Beach CA
If you mention a rhinoplasty procedure in Long Beach, most people know that the procedure is referring to a nose job. What many people do not know is that there are several ways to complete this procedure, with one approach in particular often standing out as the best option. Whether a nose job is being done in order to make a nose look better, or it is being done in order to make a nose work better, an open rhinoplasty is often the best way to approach this cosmetic surgery.
As a board certified facial plastic surgeon, Dr. Kevin Sadati has been performing rhinoplasty procedures for several decades.
He specializes in this cosmetic surgery, and often uses the open approach when working with patients. Essentially, this technique requires the surgeon to take the nose apart and work on restructuring or reducing the cartilage and bone components. After the restructuring work is complete, the nose is then put back together in such a way that it not only will function better on a daily basis, but it also will look better. In order to complete the procedure, cartilage grafts are added to the nose to provide the necessary structural support.
This procedure can take anywhere from two to three hours, but this lengthy process ensures that the patient will get the results that they want and that those results will last for a long time. There is always the risk that a revision might be required, but Dr. Sadati takes pride in the fact that his personal revision rate is very low. To get more information on the open approach and to address any questions or concerns you might have, book a free consultation with Dr. Sadati today. There you can decide if this is the best choice for you.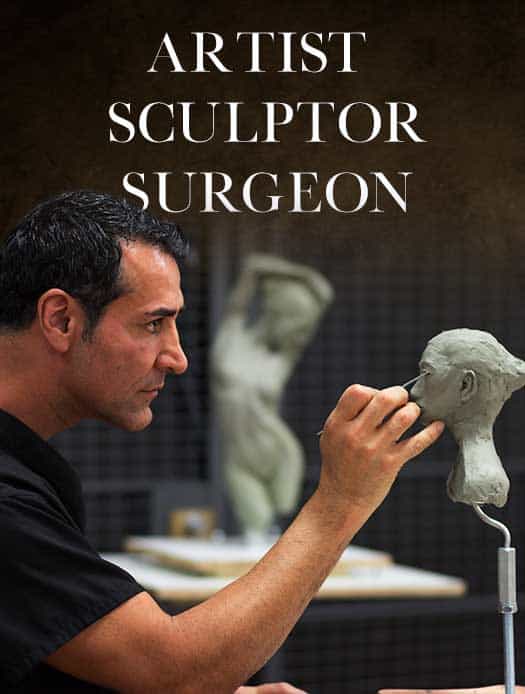 Dr. Kevin Sadati is a top facial plastic surgeon in the Newport Beach and Orange County area with over 15 years of facial and reconstructive surgery experience. He is particularly known for creating natural, subtle results for his patients who don't appear that they've had work done. This can be credited to his extensive experience, as well as his surgical finesse and natural artistic talent. Along with years of studying and training, Dr. Sadati has experience as a painter and sculptor, which embodies his artistic eye for, and appreciation of, aesthetic harmony. He believes that this is key to creating beautiful, natural-looking results in cosmetic surgery. Dr. Sadati has been voted by his patients: "The Best Cosmetic Surgeon" in OC register 4 years in a row, "Top Plastic Surgeon in Orange County" in Locale magazine and received "Best Overall Facial Rejuvenation" award at the National Aesthetic Show by his peers. He also appeared in "The Doctors" show on NBC.
359 San Miguel Drive, Suite 200, Newport Beach, CA 92660 Phone:(949) 239-7274