Natural Facelift Long Beach CA
For years, people were turning to cosmetic surgery looking for a compromise. They wanted that amazing lift that a traditional facelift could provide them in the cheek and jowls, but didn't necessarily want their eyelids to appear pulled back and their lips to appear tight.
The traditional approach was falling short, and Dr. Kevin Sadati quickly took notice. Because of this trend of dissatisfaction, Dr. Sadati developed the Double C Plication, or a procedure he has dubbed the Natural Facelift. This surgery is quickly becoming one of the top choices for patients in Long Beach who are looking into plastic surgery.
The medical community has taken note of this technique as well. Dr. Sadati's findings and research was published in a prominent journal, the American Journal for Cosmetic Surgery.
After it was published in March of 2011, Dr. Sadati quickly become one of the most sought after cosmetic surgeons to speak at conventions and conferences across the globe. He explains that the technique he pioneered applies a uniform tension to a person's entire face, giving them the lift they desire with more natural results. Also noteworthy is the fact that the procedure had a less than 1 percent revision rate in the 1,500 cases that he studied.
When the procedure is complete, patients will notice the impact of the results immediately. Still, it will take a few days for swelling to subside. Within a week, most patients will see the full results and also be feeling well enough to return to their everyday obligations. This procedure is completed using a local anesthetic and an oral sedative, so patients enjoy a quicker and easier recovery than a patient who undergoes general anesthesia. To find out if you are a good candidate for this remarkable procedure, set up a free consultation today.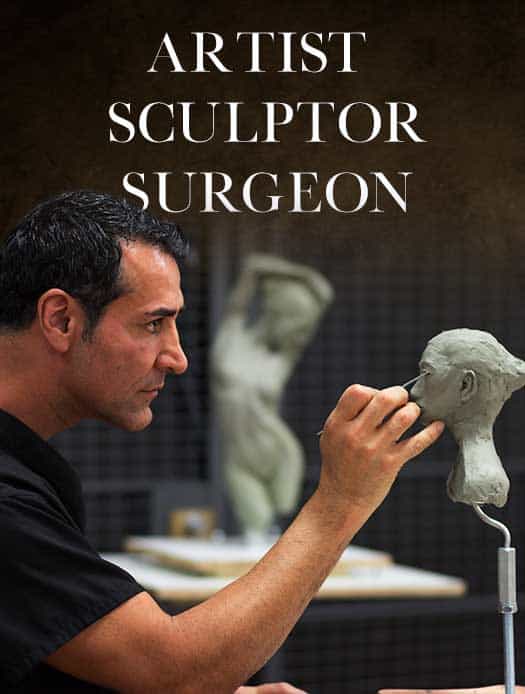 Dr. Kevin Sadati is a top facial plastic surgeon in the Newport Beach and Orange County area with over 15 years of facial and reconstructive surgery experience. He is particularly known for creating natural, subtle results for his patients who don't appear that they've had work done. This can be credited to his extensive experience, as well as his surgical finesse and natural artistic talent. Along with years of studying and training, Dr. Sadati has experience as a painter and sculptor, which embodies his artistic eye for, and appreciation of, aesthetic harmony. He believes that this is key to creating beautiful, natural-looking results in cosmetic surgery. Dr. Sadati has been voted by his patients: "The Best Cosmetic Surgeon" in OC register 4 years in a row, "Top Plastic Surgeon in Orange County" in Locale magazine and received "Best Overall Facial Rejuvenation" award at the National Aesthetic Show by his peers. He also appeared in "The Doctors" show on NBC.
359 San Miguel Drive, Suite 200, Newport Beach, CA 92660 Phone:(949) 239-7274