Dermaplaning
in Orange County, CA
Smooth and rejuvenate the skin through this precise, exfoliating technique.
If you have peach fuzz or rough, dry skin on your face, you know that makeup or certain products can be a challenge. Dermaplaning is an effective technique that smooths the skin and removes dead, dried out skin cells from the top layers. This treatment can be a regular part of your skincare regimen because it can prepare your skin to receive your best products.
The Gallery of Cosmetic Surgery & Aesthetic Lounge offers complete skincare solutions, so you can feel complete confidence when you show it off. With the help of our skincare specialists, you can achieve your highest skincare goals while appreciating and enjoying our luxurious, state-of-the-art facilities.
Am I a Good Candidate for Dermaplaning?
Most skin types can find great results with dermaplaning. However, patients with acne or open sores should avoid this treatment until the skin is clear. Dermaplaning can be a great option for patients who want the skin-renewing benefits of a chemical peel but are unable or unwilling to expose their skin to chemicals that might cause irritation.
The best way to determine whether you might benefit from dermaplaning is through a consultation with our skincare specialists, who can recommend your treatment options and create a plan that benefits your skin the most.
Your Results with Dermaplaning
Dermaplaning is a quick and easy treatment that can smooth and rejuvenate the skin without downtime. You'll have noticeable results directly after, although there may be some redness that usually resolves within the day. Your skin will be sensitive to sunlight after the treatment, so you'll be instructed to wear a broad-spectrum sunscreen. After dermaplaning, you may notice that your skincare products absorb into the skin much more effectively, and you can repeat this treatment as many times as you need, spaced at about three weeks apart.
Your Aesthetic Lounge Consultation
A consultation with our skincare experts at our luxurious Aesthetic Lounge is the best place to start in finding the best treatment plan for you. We offer many comprehensive skin care treatments to leave you feeling your best and confident in your skin. Contact our office to schedule an appointment with our friendly staff who can work with your schedule to find the best appointment for you.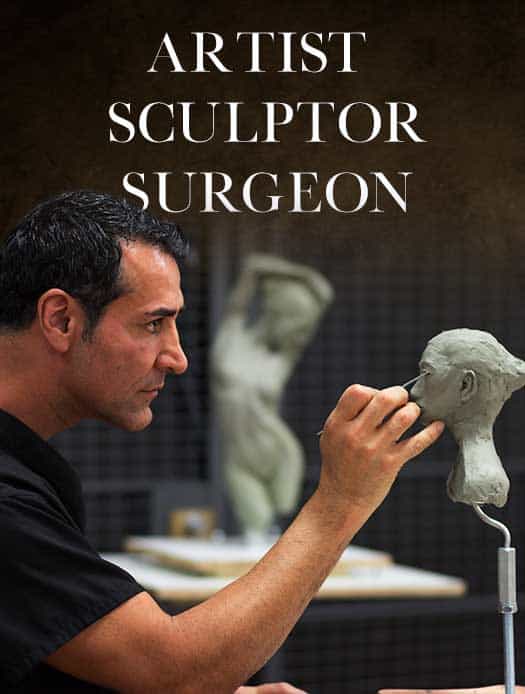 Dr. Kevin Sadati is a top facial plastic surgeon in the Newport Beach and Orange County area with over 15 years of facial and reconstructive surgery experience. He is particularly known for creating natural, subtle results for his patients who don't appear that they've had work done. This can be credited to his extensive experience, as well as his surgical finesse and natural artistic talent. Along with years of studying and training, Dr. Sadati has experience as a painter and sculptor, which embodies his artistic eye for, and appreciation of, aesthetic harmony. He believes that this is key to creating beautiful, natural-looking results in cosmetic surgery. Dr. Sadati has been voted by his patients: "The Best Cosmetic Surgeon" in OC register 4 years in a row, "Top Plastic Surgeon in Orange County" in Locale magazine and received "Best Overall Facial Rejuvenation" award at the National Aesthetic Show by his peers. He also appeared in "The Doctors" show on NBC.
MEET WITH
DR. SADATI
Call (949) 706-7776 or fill out our online form to schedule your complimentary consultation with Dr. Sadati. Conveniently located near Fashion Island, the airport and the beach. Please visit us while you are out in the beautiful area of Newport Beach.
359 San Miguel Drive, Suite 200, Newport Beach, CA 92660 Phone:(949) 239-7274